Tracey Randell: Office Manager

Tracey has been in veterinary administration and care for over 7 years, and we are very fortunate to have her as a member of our staff. She has made many great changes for the clients and patients, as well as our hospital. Her dedication, bright smile, and cheery demeanor make up the glue which holds the Huntington Animal Hospital family together.

Tracey loves being part of the professional team at Huntington Animal Hospital. She thrives with participating in patient care, and in helping our clients manage the care of their pets. Tracey's love of animals started when she was very young, and has only grown. She currently resides nearby with her two children, their cats (including a 23 year old Lilac Siamese named Candy), and their dog, Casey.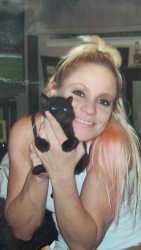 Jen Daynar: Veterinary Technician
Jen has been in the veterinary field for 20 years. Her passion for animal care began when she was very young and has grown. She brings a positive energy and natural nurturing feel to the Huntington Animal Hospital family. She resides nearby with her four cats. In her spare time she loves to write, draw, and dance. She also enjoys volunteering with wildlife.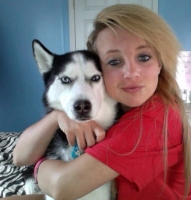 Jaclyn Schnall: Veterinary Assistant
Jaclyn is a valued addition to the Huntington Animal Hospital staff, and works as a Veterinary Assistant and Kennel Manager. Her dedication to the patients of our hospital is remarkable, and her involvement in the recovery of many dogs and cats has touched many animals lives. Each day presents a new challenge, and there is nothing more rewarding than sending home a healthy patient. Jaclyn comes to us with years of hospital and kennel/boarding experience, and is currently enrolled in a Veterinary Technology Program. She grew up on Long Island and resides with her family, and two Huskies, Kerra and Midnight.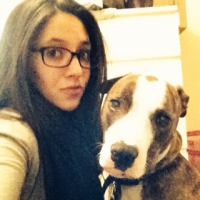 Michelle Ausili: Receptionist
Michelle graduated with a B.S. in Criminal Justice from Sacred Heart University and is currently enrolled in the Veterinary Science Technology program at SUNY Suffolk. She is passionate about helping animals both big and small and volunteers for rescue groups, Forgotten Friends of Long Island and Suffolk County SPCA. She resides nearby with her dog Oakley, a pitbull terrier mix.